Highland Memory Gardens is located in the beautiful and historic town of Waterville, Ohio on the Anthony Wayne Trail. Dedicated in 1962 from the Frederick A. Disher farm and Apple Orchard, we have 33 acres of serene beauty encompassing eight gardens and the Chapel of Memories Mausoleum that cater to all faiths and our special veterans garden. Nestled next to a lovely reflective pond with weeping willow trees bending serenely beside it, Highland is one of the most beautiful of all memorial parks in the state of Ohio. A mere stones throw away lies the ever winding and picturesque Maumee River with Farnsworth Park along the green banks, setting the mood for a tranquil and peaceful atmosphere.
Highland Memory Gardens offers:
Chapel of Memories Mausoleum
Garden of Angels Infant Section
Winged Victory Veteran Section
Islamic Section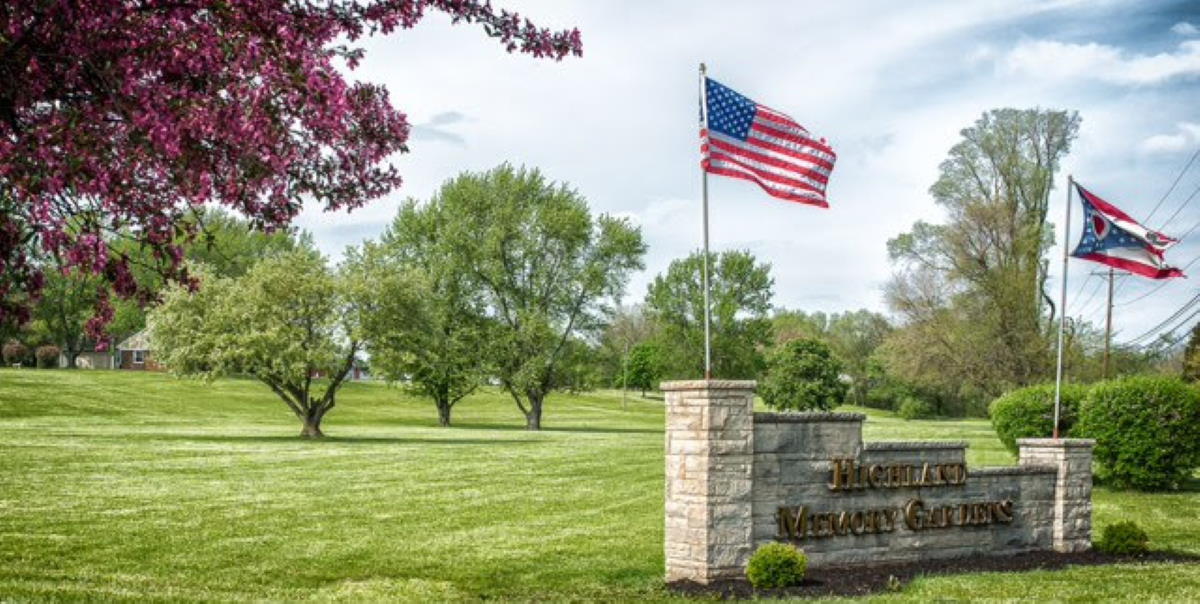 In January of 2006, Highland Memory Gardens was welcomed into the family of Bronze Stone Group cemeteries. Since that time, it has been further nourished to its intended beauty. We proudly serve all faiths and offer special memorial options. There is a chapel available for service use or personal reflection. Highland Memory Gardens will continue to grow and be a well respected part of the community.